What College Major Will Your Teen Choose?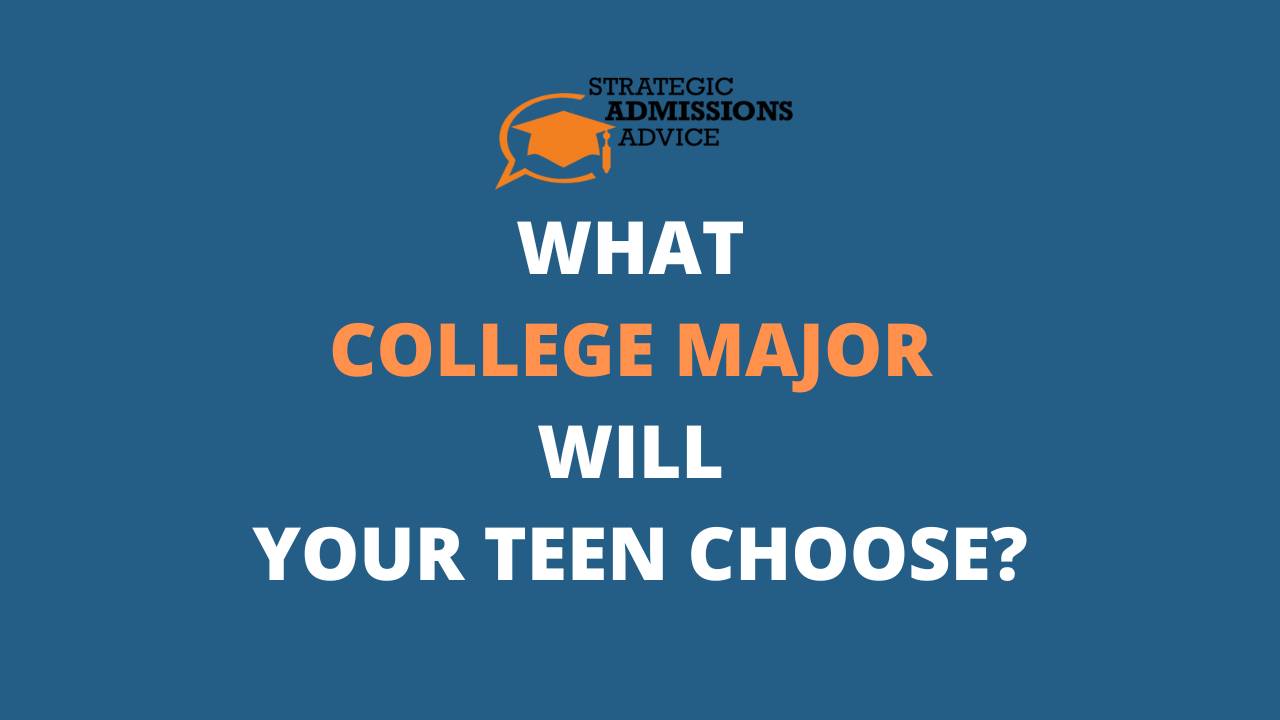 Class of 2024 Parents,
Did you know that you will be starting the college application process in only nine months?
It's right around the corner.
Click here to watch my new video about choosing a college major.
And, if you're wondering if you might be ready (or not) I'm curious if you can answer these four important questions:
Do you know what your teen's major is going to be?
Do you know their gifts?
Do you know their strengths?
Do you know their interests?
Asking yourself (and having a conversation with your teen) about these topics will start to shape their path and choices when it comes to choosing a college major.
I would be remiss if I did not bring to your attention the importance of having a fundamental understanding of your teen's possible major as they approach the college application process.
Students who are intentional with their college major choice tend to be more successful in their college experience. It would make sense, correct? They have the clarity and confidence in pursuing a topic that is exciting to them and they're passionate about.
However, it's essential to remember that the major can change while they are in college. This is why it's vital to have a clear understanding of what they want to study and the potential career it can lead to.
In the work we have done with our clients, we have countless stories of students having success when they go to college and begin working in their strengths and interests. Conversely, there are also stories of students who lacked that clarity and unfortunately, it took them longer to graduate.
Just a few days ago, one of our students got into Northwestern University. She and her parents are thrilled that she will be able to study journalism at a world class institution. She wrote for the school newspaper for four years in high school and put together a portfolio of her work to show college admissions offices her commitment to her craft.
Does your child have an idea of what they might do at the next level?
Well, it's time to start pursuing it.
The last thing you want is for your teen to work towards a major that makes them unhappy or not prove to be a successful professional career. You don't want them doing what they shouldn't be doing for a career.
If you need support or clarification in figuring out your teen's major, please reach out to us at Strategic Admissions Advice. We offer a personality assessment to all students as a bonus after the Strategy Session program and will work with you to generate ideas for possible majors and careers based on their strengths and interests.
Help your teen to choose the right major, schools and strategic application plan.
Please click here for information on how a Discovery Call with our team.
We look forward to supporting you in this process.