Location : One of Four Pillars To Consider When Building a College List for Your Teen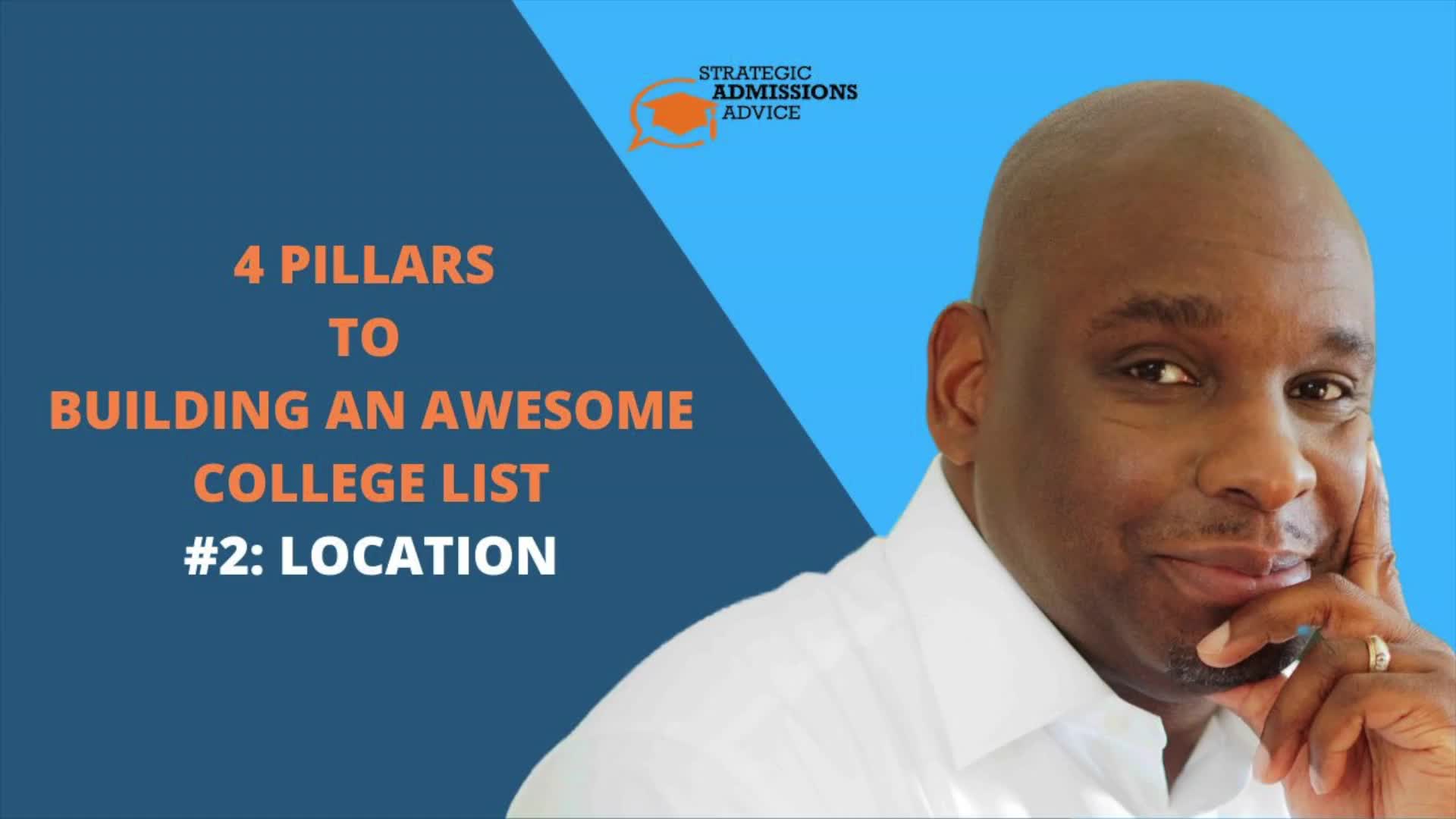 Today, we're going to discuss the importance of location in the college search process and how it factors into building a college list for your child.
When considering colleges, there are four key pillars to keep in mind:
Cost,
Location
Possible major
Possible career
While all of these pillars are important, today we'll focus on location and its impact on your teen's college experience.
Click below to watch my video discussing location when it's time to build your teen's college list.


Before you start searching for colleges, it's important to think about three key things.
#1: Physical Environment:
Investigate the campus environment as well as its surrounding area. You'll want to consider factors such as crime rates and general safety in the area, as well as what your child can do off-campus. Colleges aren't just academic institutions, and it's important to ensure that your child has access to a range of activities and opportunities that match their interests and personality.
#2: Mental and Physical Well-Being:
It's crucial to think about your child's total well-being when selecting a college location. Consider whether they prefer warmer or cooler weather and whether they prefer an urban or rural setting. These factors can have a significant impact on their ability to thrive in their college environment : academically, personally, and socially.
#3: Internships and Career Opportunities:
It's important to think about working during college and after college. 4 years isn't a long time. Your child will need access to places to put what they're learning in class to work (no pun intended). Speak with the college's career guidance office to find out what internships and job opportunities are available in the local area.
To illustrate the impact of location on a student's college experience, I'll share an example from a parent who contacted me. Many years ago, I suggested a particular school in the south to their daughter, who wanted a warm climate. Initially, the mother was hesitant about this choice, but ultimately, her daughter ended up loving the outdoors and decided to major in environmental science. This experience allowed her to realize that she wanted to be in a rural area, away from the city and suburbs, which helped her define her identity in young adulthood.
We understand the complexities of the college search process and can help you and your child build a college list that meets your needs. Whether you need help with strategy or clarity, we can assist you in this process.
To learn more about our services, please click here to schedule a free Discovery Call.
We look forward to working with you and helping your child achieve their academic goals.